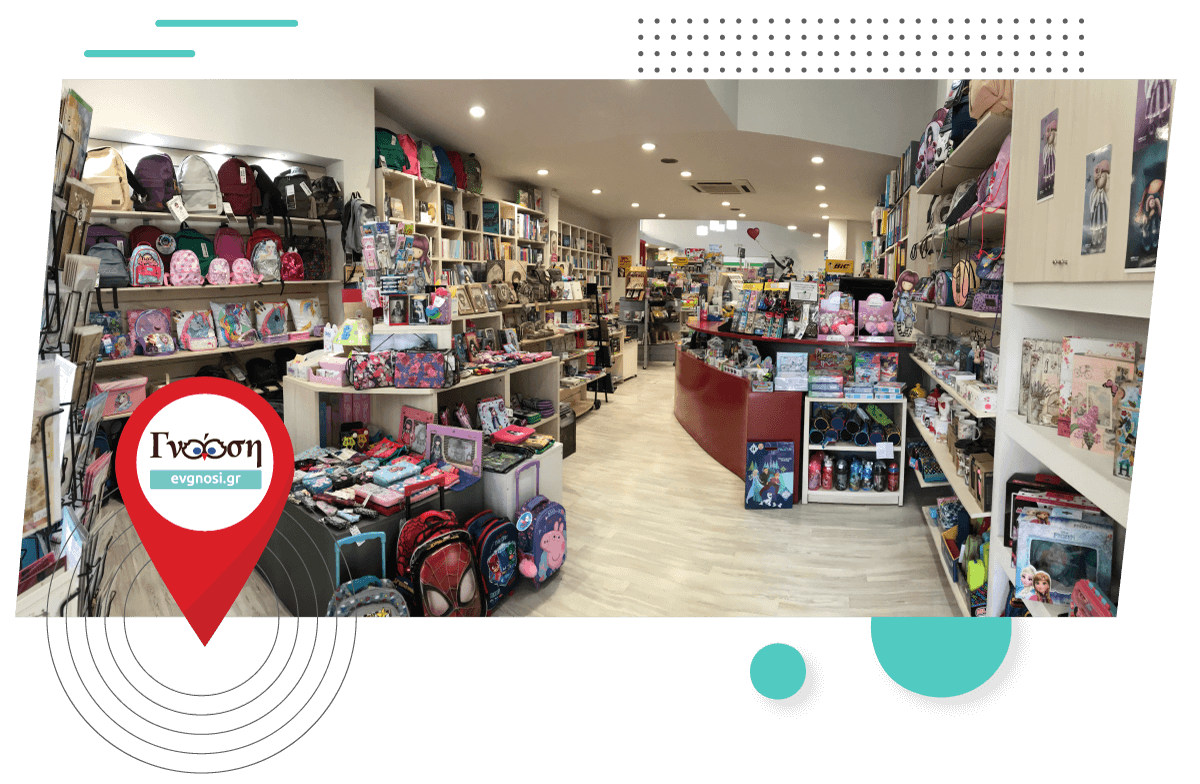 The bookstore "Gnosi" was founded in 2012 and is located in Istiea, Evia. Books of any genre, stationery, school supplies, gift items, games, can be found on the shelves of the physical store.
The online store was "born" in 2021. We decided that the time has come for digital transformation. Our goal is to serve our existing customers online as well new customers from all over Greece.
We wish evgnosi.gr to become your favorite online store. We will be here to help you, suggest products, serve you fast and friendly.
Thank you!